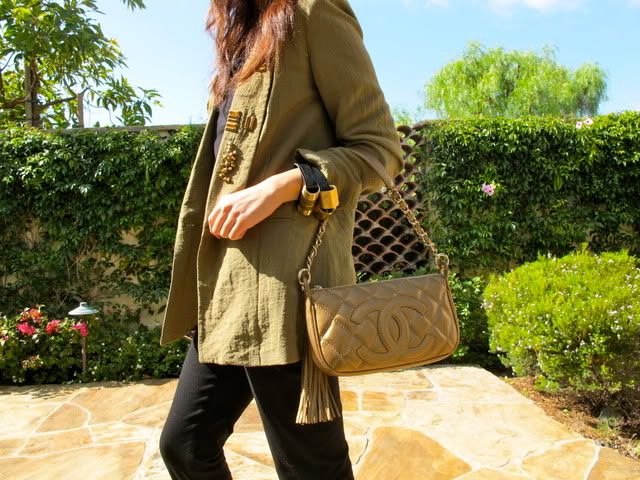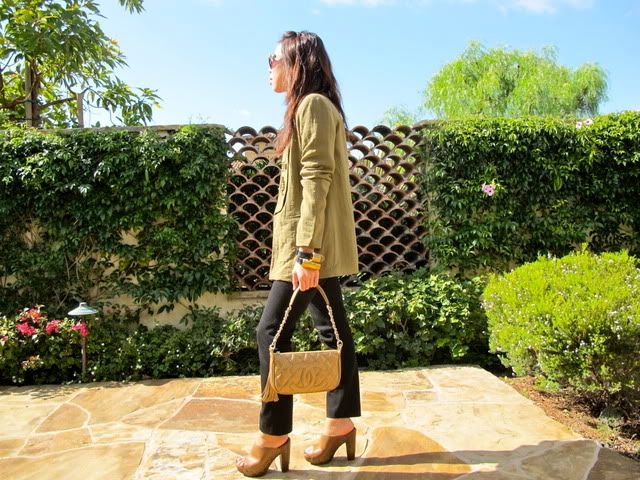 blazer Rachel Roy, pants GAP, purse Chanel, bracelet DIY
my latest absence…. i'm blaming it on the bad weather* (seriously gnarly weather), workworkwork, a really good book, Sex and the City marathons and my TVO.
okay okay fine, i'm just a crappy blogger….and i suppose an appearance from this army green blazer only seems appropriate for this kind of "crappy-blogger" behavior. (cue drill sergeant) i'm officially getting my act together….starting November 1st, only because it's halloween in a few days. so what are we all dressing up as?

speaking of dressing up, i still need to make my costume (!!!) fingers crossed that i will still be able to cross my fingers by the end of all of this.

* sooo thrilledddd to have the sun back, don't pull another fast one on me ca-lifornia.