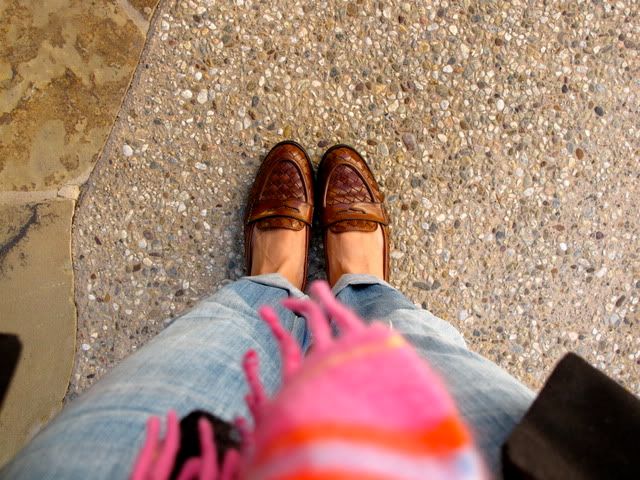 jacket Target, jeans GAP, scarf Burberry, belt Ralph Lauren, shoes Cole Haan, bag Vintage Bally, bracelet DIY
you know what they say about "go big or go home?"

yep i'm definitely going big. oversized jacket, check. boyfriend jeans, check. bulky bracelet, check. oversized clutch, check.

ovah-sized just seems fitting considering it's been icy cold* here in southern california, but seriously… about time right? we're literally weeks away from thanksgiving! who's excited? i am! thrilled about my sister coming home for the long weekend, she lives in the north…northern california that is. (not the north pole, but it might as well be the north pole.) and beyond thrilled about more than i can eat turkey and the smell of pumpkin pie.

* i should probably clarify that my version of icy cold, is probably not your version of icy cold. (because my icy cold is around 67 degrees fahrenheit, and baby that is cold enough!)

oh and for halloween? i scrapped my amazing idea because the idea was too amazing for a halloween in good ole' orange county so here's what i came up with on the day of.

had a pretty fabulous time out there on Main St. the night consisted of bar hopping, a bit of boggie-ing, some alcohol consuming and lots and lots of meowing.