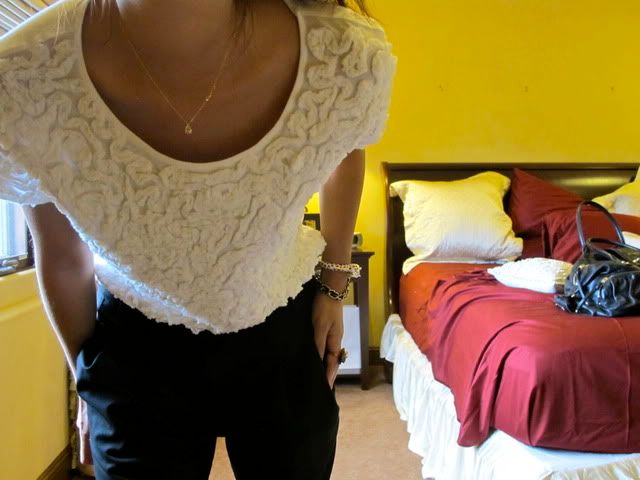 shirt Zara. pant Vintage. jewelry Vintage. bag Botkier. shoes Michael Kors.
feeling swirly? well obviously i am! now don't tell me you don't think this shirt is just swimmingly swell. pardon the lingo…apparently listening to Etta James (for an extended amount of time) will do that to your vocabulary.

now moving on to bigger and better things, cue the handbag. you know, the one that moved from the arm to the bed. i love this bag as it were my own child. now i have no shame in admitting that i would choose a bulky leather lady-bag over a boy-arm-candy any day, especially a bag with that kind of gold detailing. or maybe that's just me... but seriously, who needs a boytoy

*

when you've got this baby (double pockets and all) to hold hands with?



*

i mean… unless we're talking about Joseph-G-Levitt, because that's OBVIOUSLY a different story.

P.S. stay tuned for the next post, got some goodies coming your way!