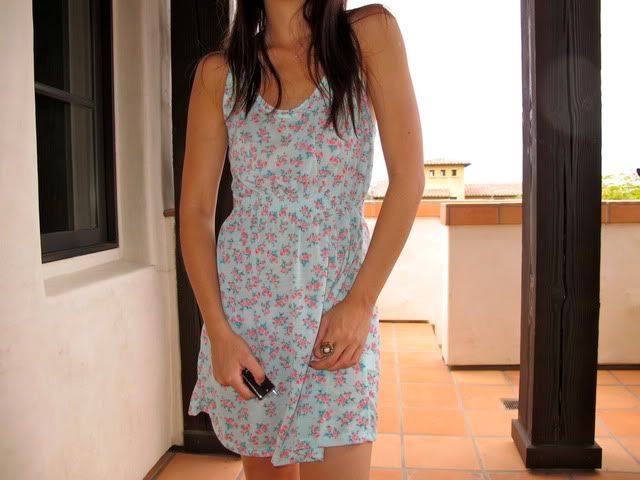 Dress: Zara

Size: M

Verdict: Comfortable/Flowy/Fantastic
ladies and gents, this would be bare leopard's first (of many) giveaway! as of today, it's officially been a month since a gave birth to this blog! i know, i know... a month? that's nothing for those of you veteran bloggers, but you only turn a month old once right? and plus, considering the fact that i was only "testing the waters," this is definitely a milestone, no? i mean...i wouldn't say we were skinny dipping just yet, but we're definitely swimming in our panties...and LOVING it! but more importantly, this giveaway is my way of showing you how much i appreciate your comments and visits, thank you for reading
my often random, outta-the-blue and completely passé postings. love ya.
now ladies, brace yourselves for this girly, floraly, meant to be twirled in sundress... and gents, prepare to be adoreeed by your ladyfriend(s) because this is the perfect "end of summer/beginning of spring" gift. this never been worn (except for these pictures) dress will have you falling head-over-heels for summer all over again. now someone pop some campaign, and let's get this party started.
OPEN TO ALL INTERNATIONAL FRIENDS!
Rules:
1. Just follow me on
Bloglovin
or Google Blogs!
2. Leave a comment, let me know how you're following (bloglovin or google)
3. Make sure to leave your email or blog link in the comment!
simple, no?
Giveaway closes
: 09/04
Questions? email me at bareleopard@gmail.com