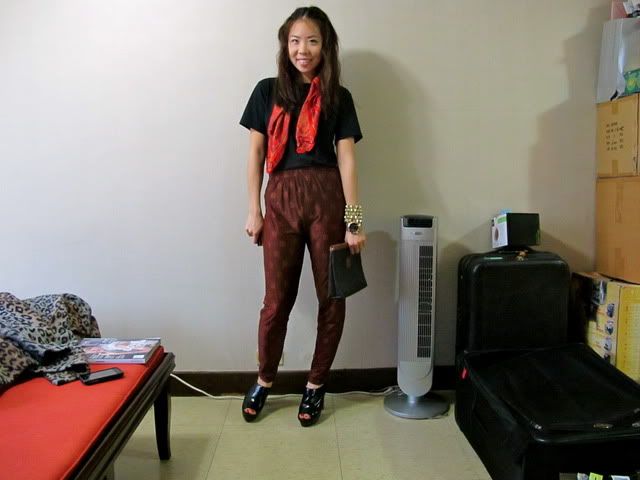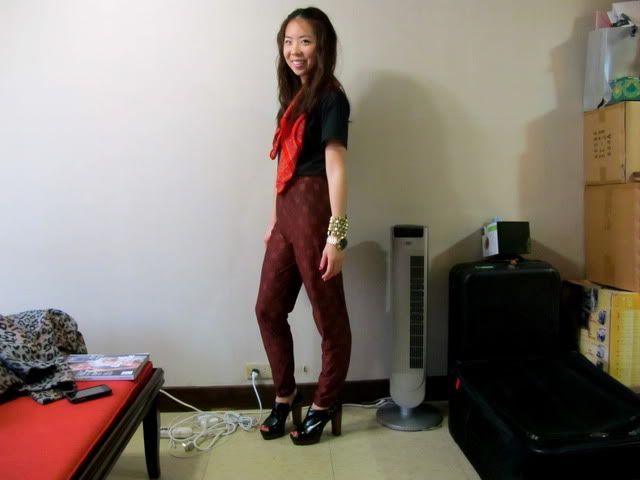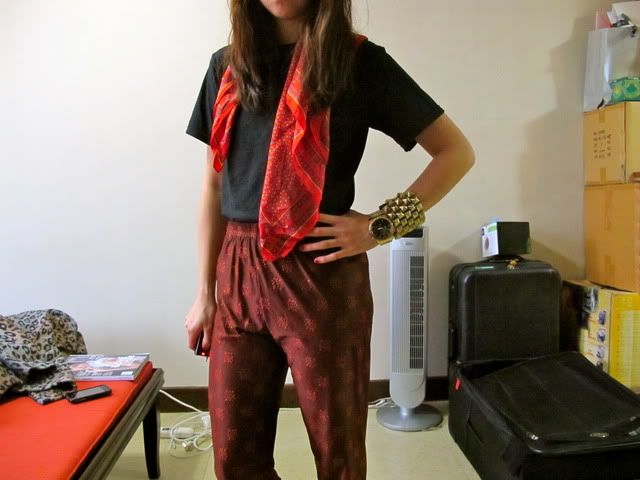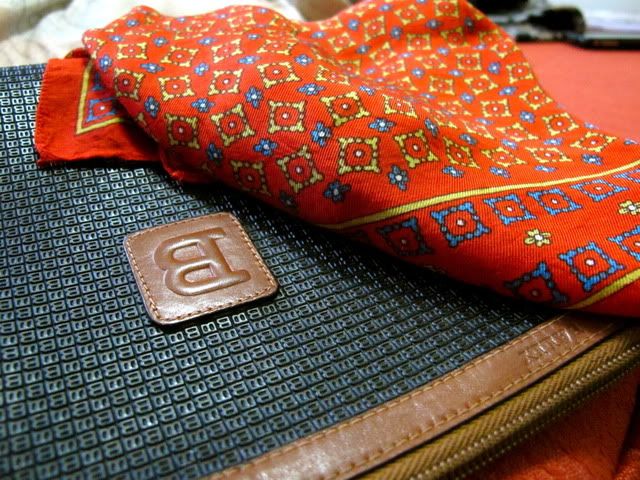 cotton t Target, pants/scarf/clutch Vintage, shoes/watch Michael Kors, studded bracelet from Nordstrom

well i'm still in Taiwan. Taipei city to be exact. and for those of you that are a little woozy-ba-doozy about Taipei… it's basically the concrete jungle of Taiwan. here, a pair of comfortable shoes will be your best friend. i still however, prefer mine to be patent leather and a few inches above ground level. here, there's literally a bakery (or a 7-Eleven) on every block. which could be a dream or your worst nightmare.

but enough about Taipei (for now) more to come later… considering i will be residing here for a few more months. this month has been both terrifying and incredibly exciting for me. making the trip half way across the world (from sunny California), going on interviews (all in Chinese) and now diving into this industry that i've only dreamed about for years and years is not only beyond intimidating but also the best feeling of accomplishment ever.

oh, and not to mention…it's like designer heaven everyday.