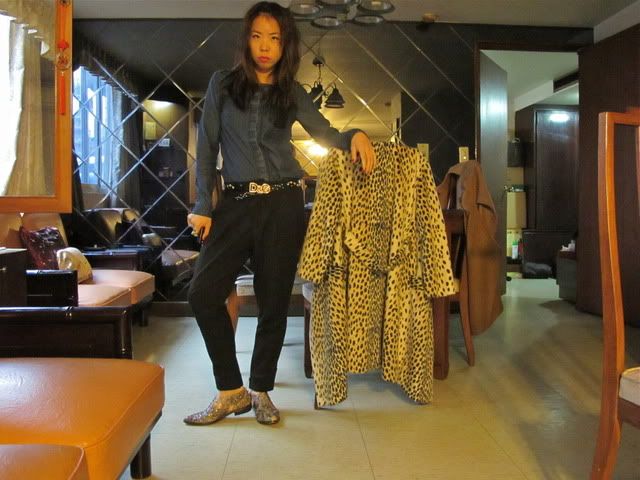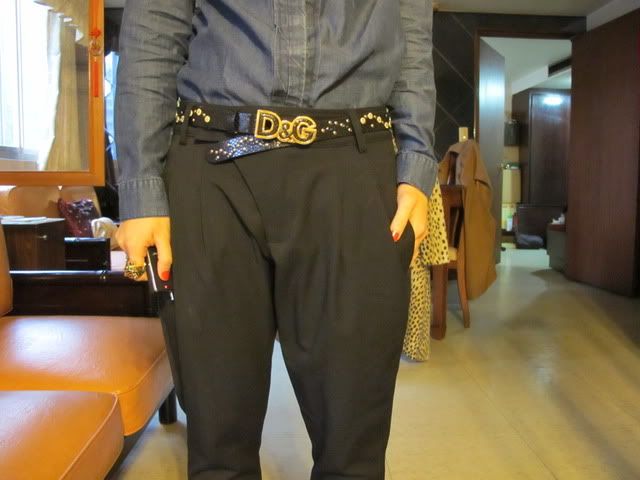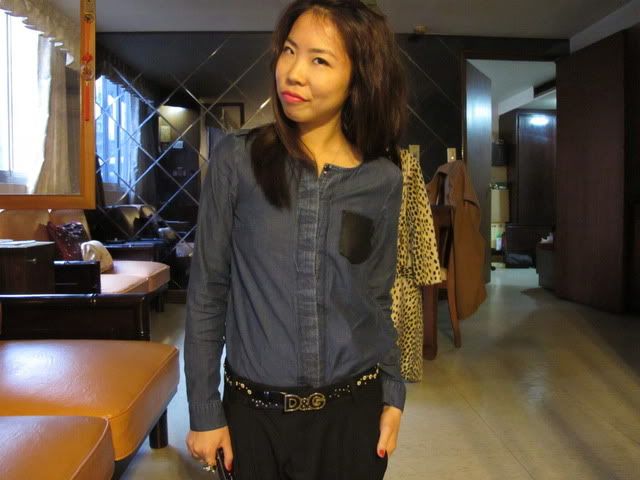 shirt H&M, pants Vintage, shoes Jimmy Choo for H&M, belt Vintage D&G, jewelry Vintage
howdy partner! i am back in Taiwan, and once again it's howdy to cold/windy/rainy weather. so it's back to the blues we go, except this time we're going rhinestone cowboy Texan blues. unfortunately denim blues and bright bubblegum lipstick is so not happenin' here. but don't worry, i'm doing my part by adding more colour to the local color, yeee-haw!....and obviously somebody is one cigarette (dangling from the corner my mouth) and one leather hat away from turnin' completely Texan cowboy.


oh, and might i add... it's almost impossible to take pictures here. bad lighting, no tripod, no sunlight, not many clothing options to play with… i guess this is where my creativity needs to pony-up.