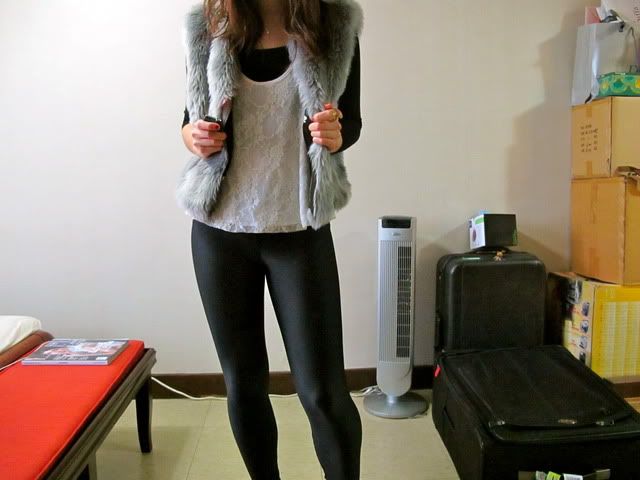 shirt from Japan, lace tank Nordstrom, faux fur Rachel by Rachel Roy, leggings American Apparel, shoes Michael Kors, ring YSL, lipstick NARS
ok, seriously. i don't know what's going on. but why is it still cold in April? wait let me rephrase, why is it still cold in April when i am within fingertips distance to the equator. (ok, maybe not that close) but you get the point right?
so the other day i woke up with a case of the bad bed head, and with minimal time, it was decided that i would just channel my all time favorite sex and the city bombshell. yep, the one with that frazzled curly do and that always enviable shoe.
i need a cosmo pronto.