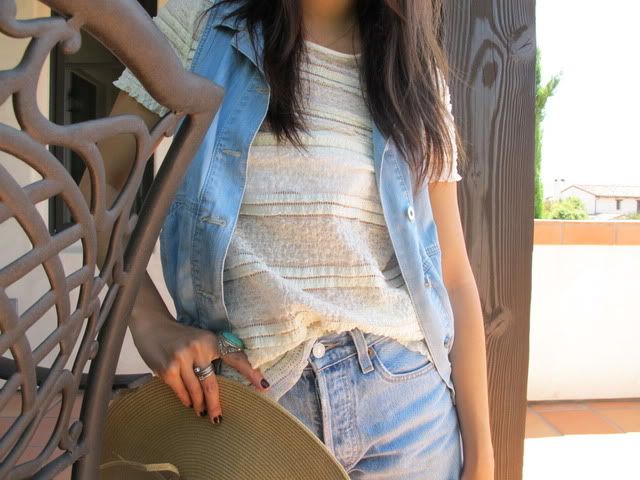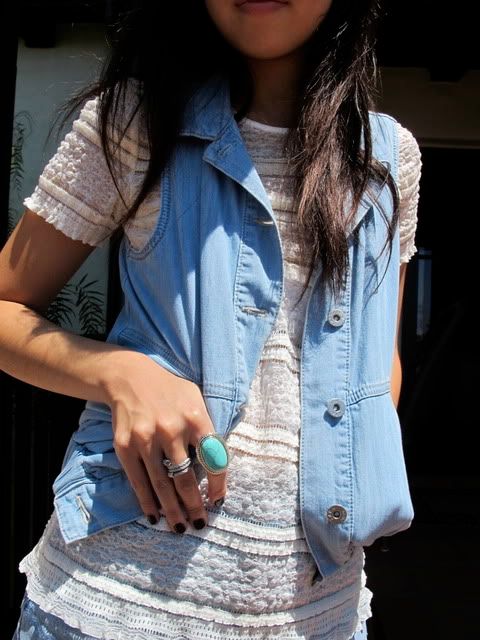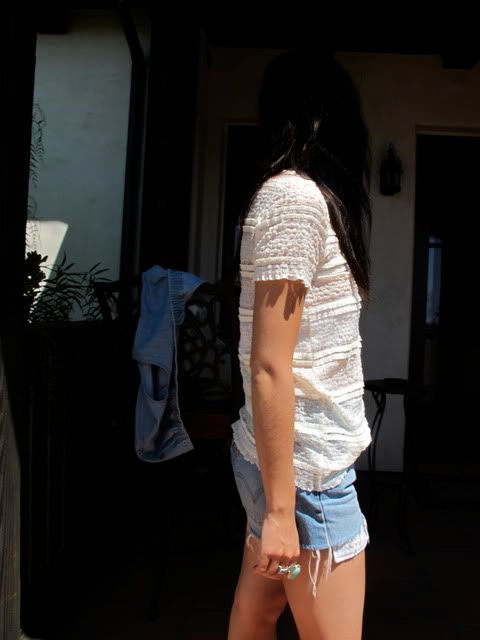 HOLA CHICAS! as you can see, or maybe you can't really, but i'm having a bit of a Juliet moment here--balcony, tall trees and all. well, an

almost

Juliet moment… minus that long-slinky-chiffon dress that is. no slinky dress? no problemo! hello sick creamy-lacy-bodycon shirt. which, by the way, successfully made me feel dan-tastic all day long. and trust me when i say you'd be feeling pretty dandy yourself if you had this sick creamy-lacy-blodycon shirt to play dress up with. and as a last minute addition, i decided that this foxy denim vest was definitely all-crucial. giving it a bit of a kick and making it a bit more errand friendly.
now wherefore art thou Romeo/Joseph G-Levitt?