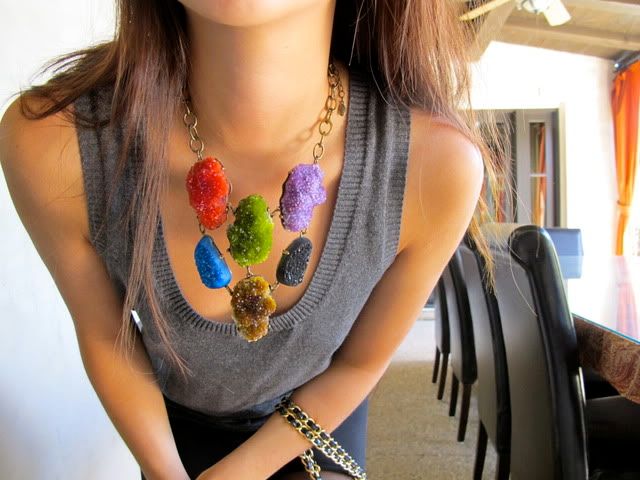 shirt Takoon for Target. biker shorts HM. necklace Handmade from a boutique store. shoes Michael Kors. bag Chanel.


the best things in this world are free, especially if it's Chanel out of your mother's closet.
this week, i saw pumpkin spice latte on Starbucks' drinks menu. this week, my daily after dinner stroll turned into an after dinner run at 7:30PM when the sun decided it was time to say adios. this week, i suffered from "anti-fall-syndrome" where if it weren't for public indecency, i would have sported a bikini everywhere. i avoided jackets/blazers/pants/knits as if they were CALPIRG recruiters asking for donations. (#i swear i'm not a bad person) this week, was the first week of september and this is what i wore to welcome the new season.