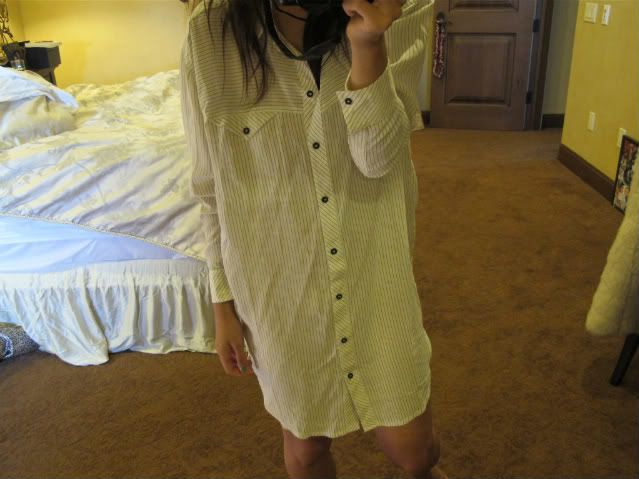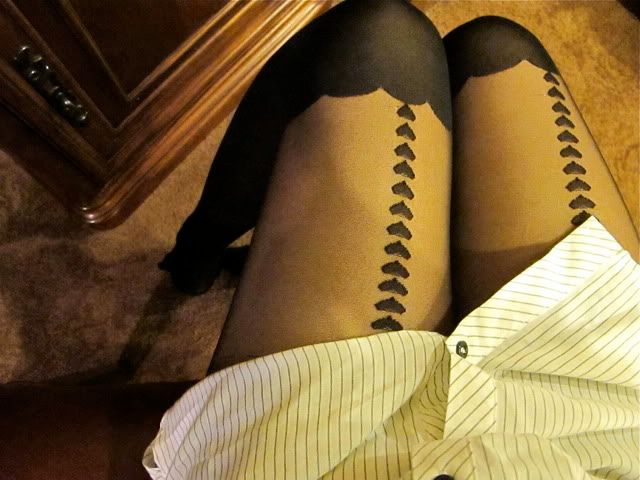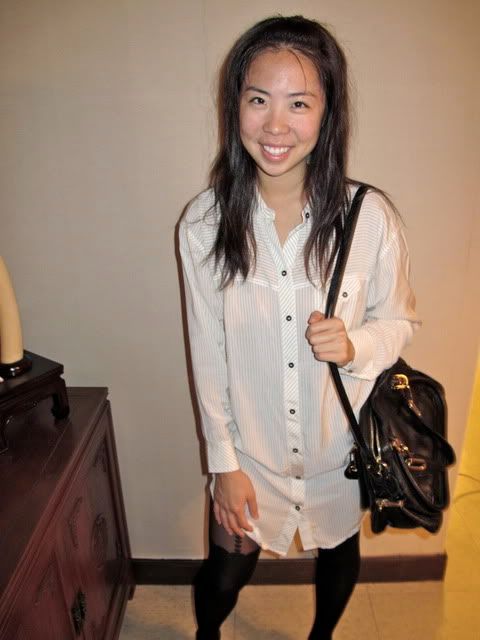 shirt by hm. tights by top shop. bag by chloe.
this shirt-dress has me temporarily channeling tom cruise in Risky Business circa 1983. now throw me some raybans and a pair of not-so-sexy high socks and i'll be hippy hippy shakin in no time.

since fancy sushi restaurants probably wouldn't be too hippy hippy shaky about my tom cruise channelings, i kindly exchange the white socks for some peak-a-boo/garter-esq/provocateur tights. yea know...bringing it down two notches or so.