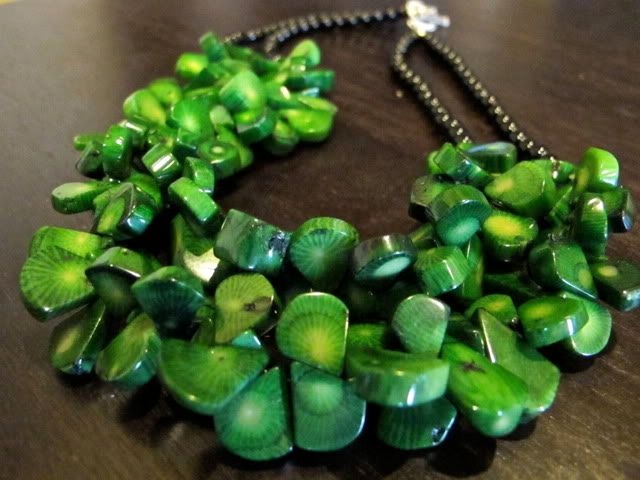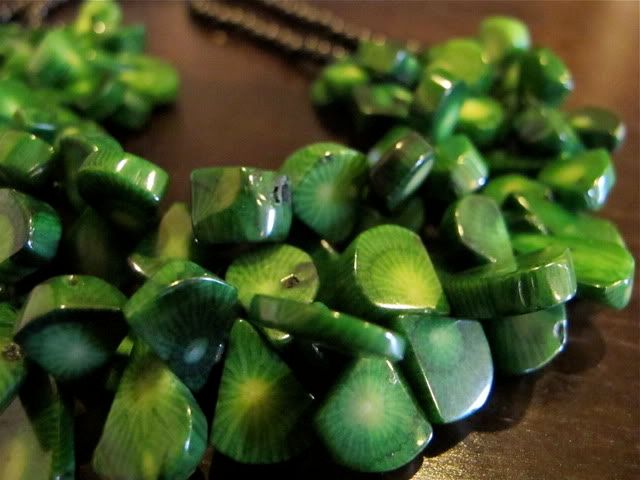 as a kid, my favorite board game wasn't Candyland, Monopoly or Operation, oh no, it was Clue. and if you've ever played the game you'd know that the point of the game is to play detective and guess who the murderer is. there are a total of six suspects to choose from, and of all the suspects, i always secretively wished that Mr. Green would be the dirty-doer. for the very simple reason that he gave me the heeby jeebies AND the willies. so i guess you could say that Green has never sat

too

well with me.

now fast forward ten years and one change of heart later, i am officially
drawn to everything green (in that kid in the toy store kindda way).
i mean seriously, food/candy/fruit/jewelry... you name it, i'm probably into it. so last weekend when i spotted this green handmade necklace with
pedal shapes and kiwi inspired patterns
it was pretty much a done deal.