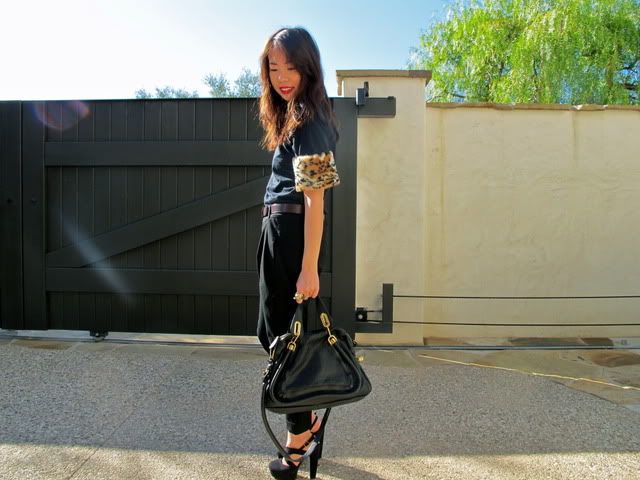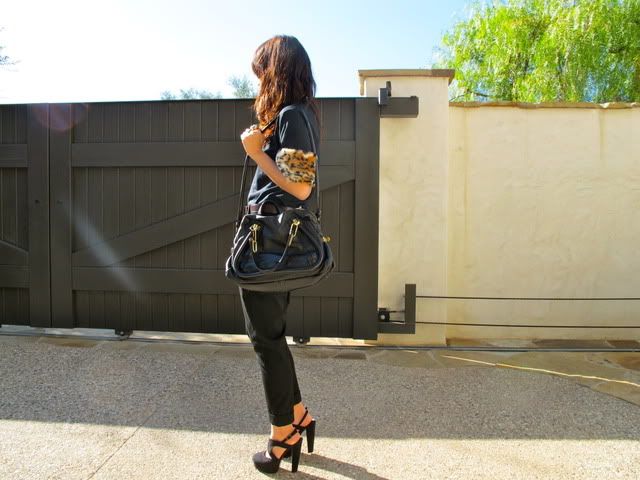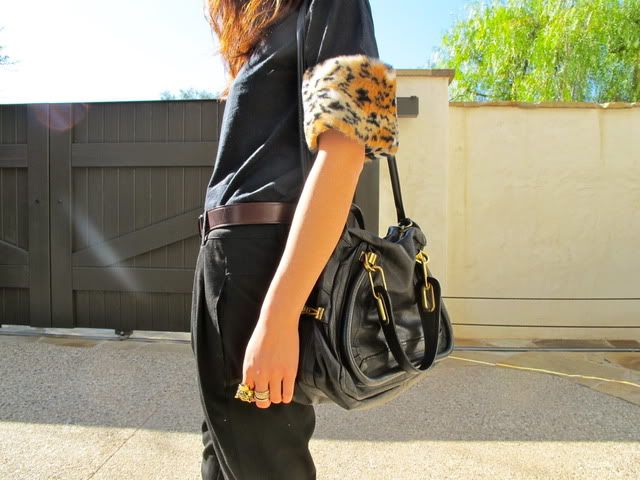 shirt DIY, pants Thrifted, bag Chloe, jewelry Vintage, shoes Forever21, belt Ralph Lauren
i have to admit…as of late, i've been feeling a bit uninspired. and the fact that the weather has been playing me hot and cold is totally not helping. so imagine my excitement when i came across this photo.

helloooh D.I.Y.!

and since we all know that i've got a serious case of the leopard blues, (whatever that means), you know i had to put my spin on it. so a few modifications and an hour later…va va voom, my very own faux sleeved T! these rock and roll baby sleeves are so rock and roll that i felt it was only right to pair it with le red lip and dear Chloe.


oh, and if you haven't yet,

CLICK HERE

to win big. (i swear it's not spam)