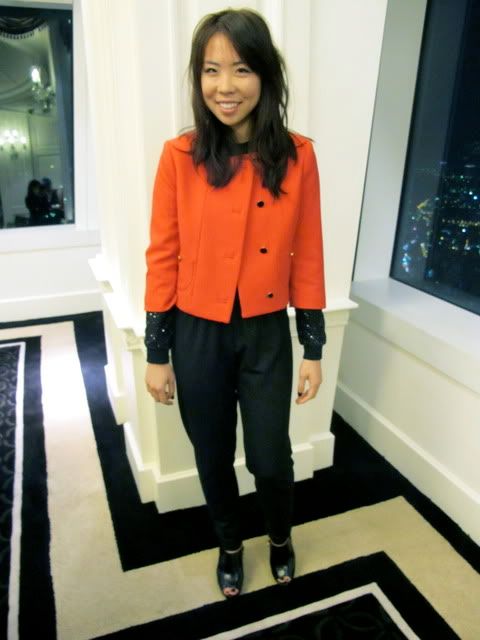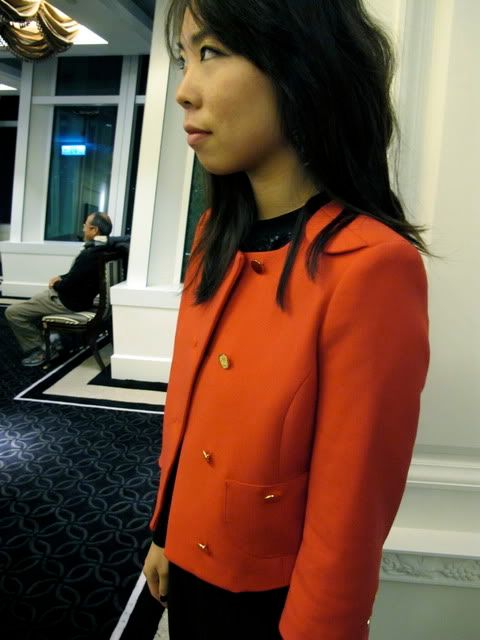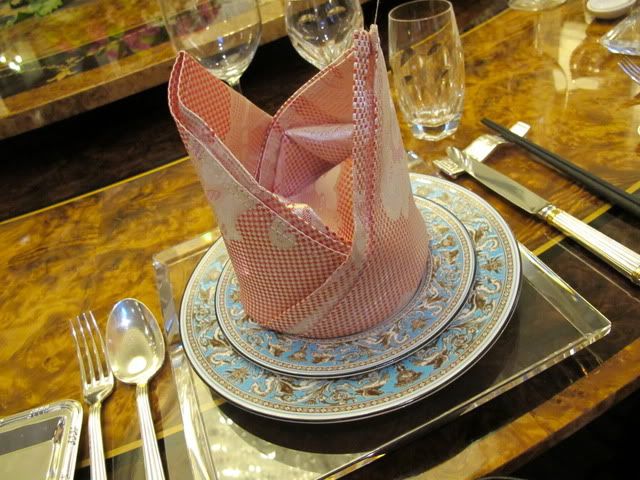 jacket H&M, sequin shirt/pants Vintage, shoes Michael Kors
dining at Taipei 101 is serious business.


first, you enter the building from a separate entrance. then, you are escorted by multiple security guards (which had me seriously wondering whether or not we were dining with the mr. president.)


one 86 floors elevator ride later, i was definitely feeling a wee bit ritzy! now cue the super exclusive room, 100 dollar lime-wedges, expensive china and sterling silver silverware (go figure.) it was dinner fit for royalty… or at the very least liza minnelli.

so apparently it was "grand opening day" so the staff were all going a wee bit crazy, which meant the experience was something short of ritzy.
.. i guess we weren't dining with the mr. president (or liza minnelli) after all.