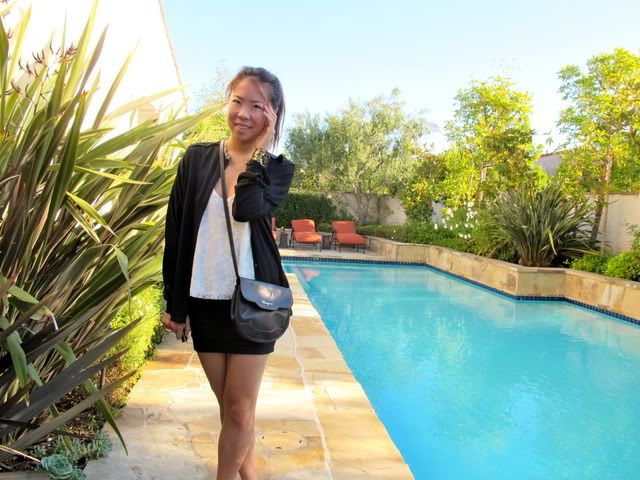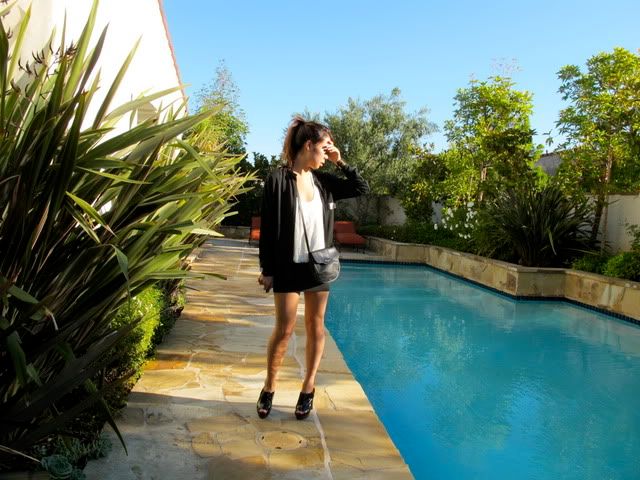 shirt/bracelet from Nordstroms, jacket ZARA, bandage skirt H&M, shoes Michael Kors, bag Farragamo
you know what i love? i love buying clothes.
but i

really

love buying clothes that are self proclaimed transformers (and i'm not referring to those ugly tin robos--sorry R2D2). i mean clothes that can be worn as a shirt one day and be effortlessly turned into a light jacket the next. it's literally like getting a two for one deal (clean up on aisle 3). my latest transformer is this black button shirt that's currently in disguise as the perfect jacket. so ideal.


and today, i felt to urge to have another self-indulgent photo op by the pool...since i was feeling super fly (like a G6).