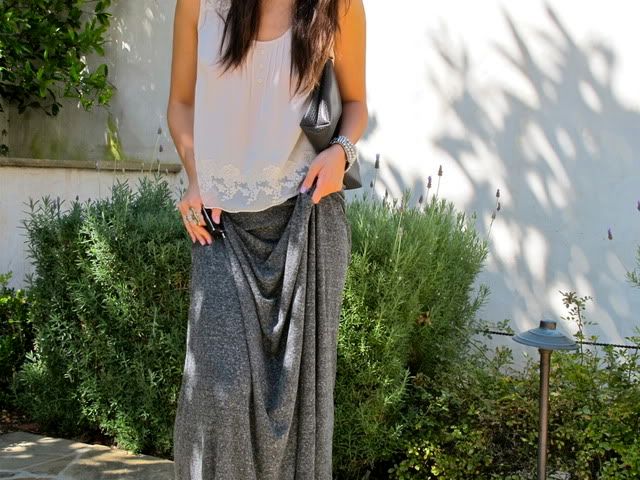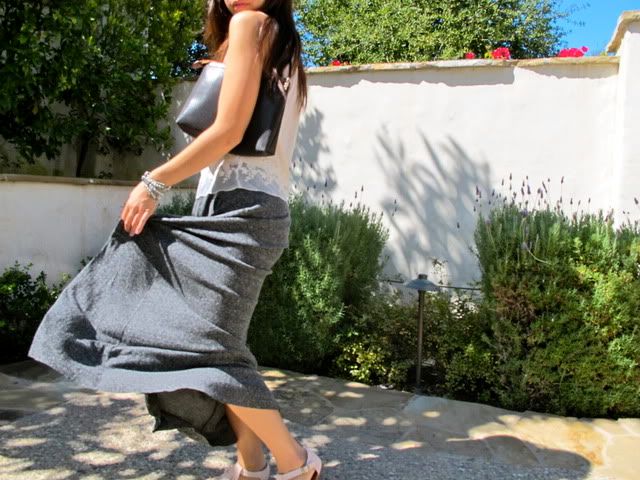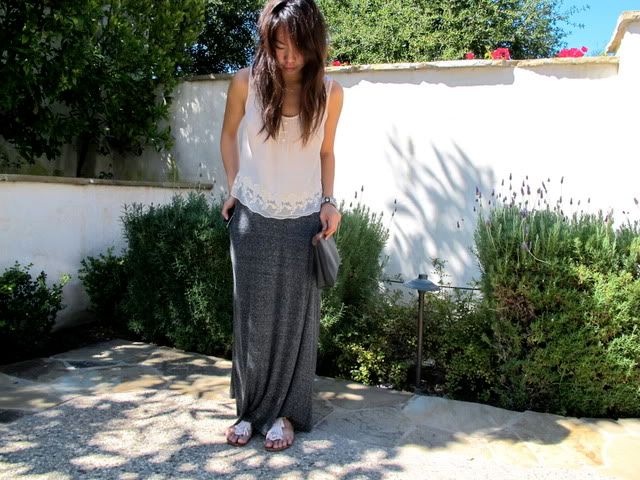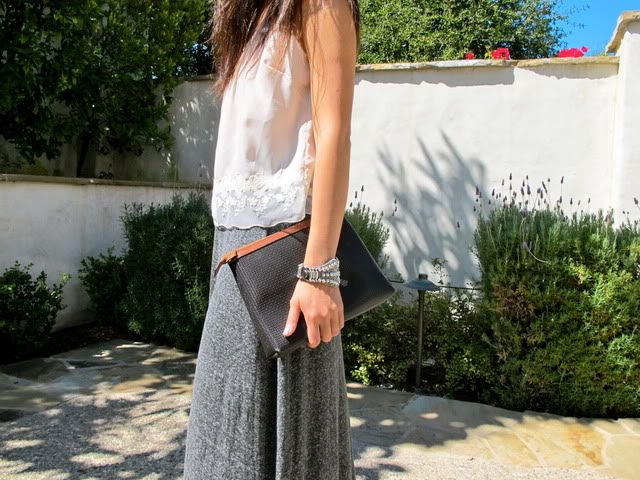 dress Zara, shirt Silence&Noise, bag Vintage Bally, shoes and jewelry Vintage.
i've got 5 words for you: maxi skirts are so fun.
if you haven't tried them out yet, i highly recommend that you do, and twirling is not optional, it's a must.

so the fabulous Sian of Shutterbug tagged me in a post, and i'm only now getting around to it. thanks for the tag lovely!


1.) why did you start blogging?
better yet, why not? it's the perfect way to connect with people that love what i love. no judgments, no hate, no cattiness and the best form of moral support. i get why you spend $800 dollars on a pair of to-die-for shoes, and you get why i flash my lacy knickers under my semi-see-through shirts. i love you guys.


2.) do you prefer spring/summer or autumn/winter?
definitely spring and summer. you know how they say the weather influences your mood, that is SO the case with me. if it weren't for fashion week, christmas and my birthday, i'd probably be shriveled up and wilting somewhere.


3.) what do you notice first: smokey eye make-up or bright lips?
bright lips, kindda hard to miss, especially the red lip.


4.) who are your style icons?

kate bosworth, love her.

clemency poesy, adore her.

ashely olsen, wanna be her.

fellow bloggers, no brainer!


5.) describe your personality in three words?
perfectionist, ambitious, determined.


6.) if you had to leave the house with only one item of make-up what would it be?
i hate looking overdone, definitely prefer au-naturel, no-fuss! so the YSL multi-action concealer is my favorite, it lets you skip the foundation and power. less cake, more face :)


7.) Which era do you think influenced fashion the most?
every era is just as important as the next. no roaring 20's? no Coco Chanel cutting her hair and embracing women's trousers. (we might still be wearing corsets). the 50s gave us pencil skirts and marilyn monroe. uber minidresses and Twiggy rocked my world and the 60's. and fashion just wouldn't be the same without those hippy hippy shaky bell bottoms from the 70's, oversized shoulder pads from the 80's, and bare midriffs from the 90's (hello beverly hills 90210).


8.) what beauty product do you always repurchase?
Cetaphil daily face wash. it's cheap, it smells nice and it works wonders on sensitive skin. drug store's best kept secret, swear my life on it.

Tagging:
1.

Hannah


2.

Jamie-Lee


3.

Camilla