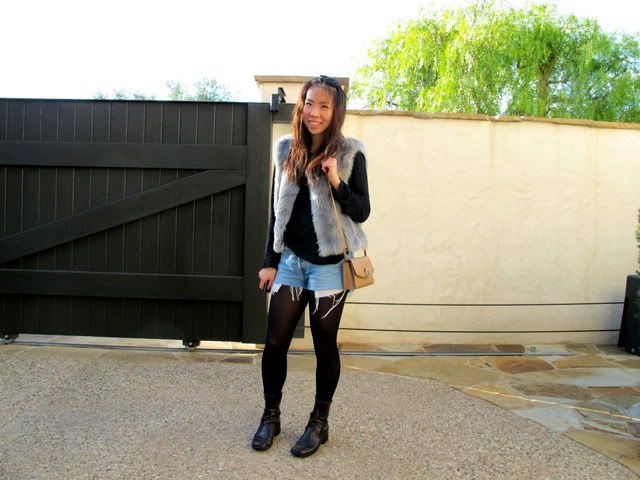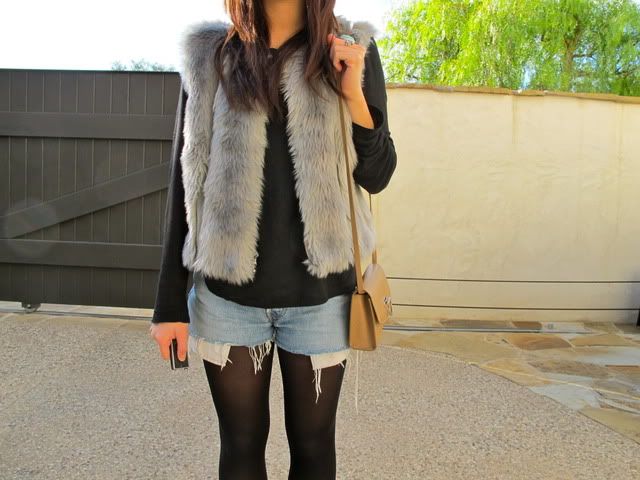 faux fur vest Rachel by Rachel Roy, shirt ZARA, shorts Levi's, tights Target, bag Ferragamo, rings Vintage
out of school for nearly half a year, and i don't miss a thing. everyone always told me that i would be having SUUURIOUS withdrawals once i graduated, and half a year later… i feel nothing. (#heartless) the only thing i really miss is seeing my friend who literally became my other half. if you saw her, you'd see me (probably a few steps behind… because apparently i never knew where i was going). we were two peas in a pod, germ-aphobes, ill-school-spirited, makeup-less, had unkempt hair, brought lunch in a brown sack, had an everlasting commitment to leggings/t-shirts/havaianas, visited professors, thought 85% weren't so great, had that "computer font" type of writing, obsessed with large sticky notes, dodged sorority girls, took notes in textbooks and had an undying love for fashion.

while i continue to search for my niche in fashion, she started an online vintage store.

When Decades Collide

is full of romantic, bohemian, girly, one of a kind vintage pieces. visit now! … and visit often.


so proud of you Can <3

anyways, the point of all this is that we were FINALLY reunited this past weekend.

oh, and that i wore faux fur to a mexican restaurant. ahoy!